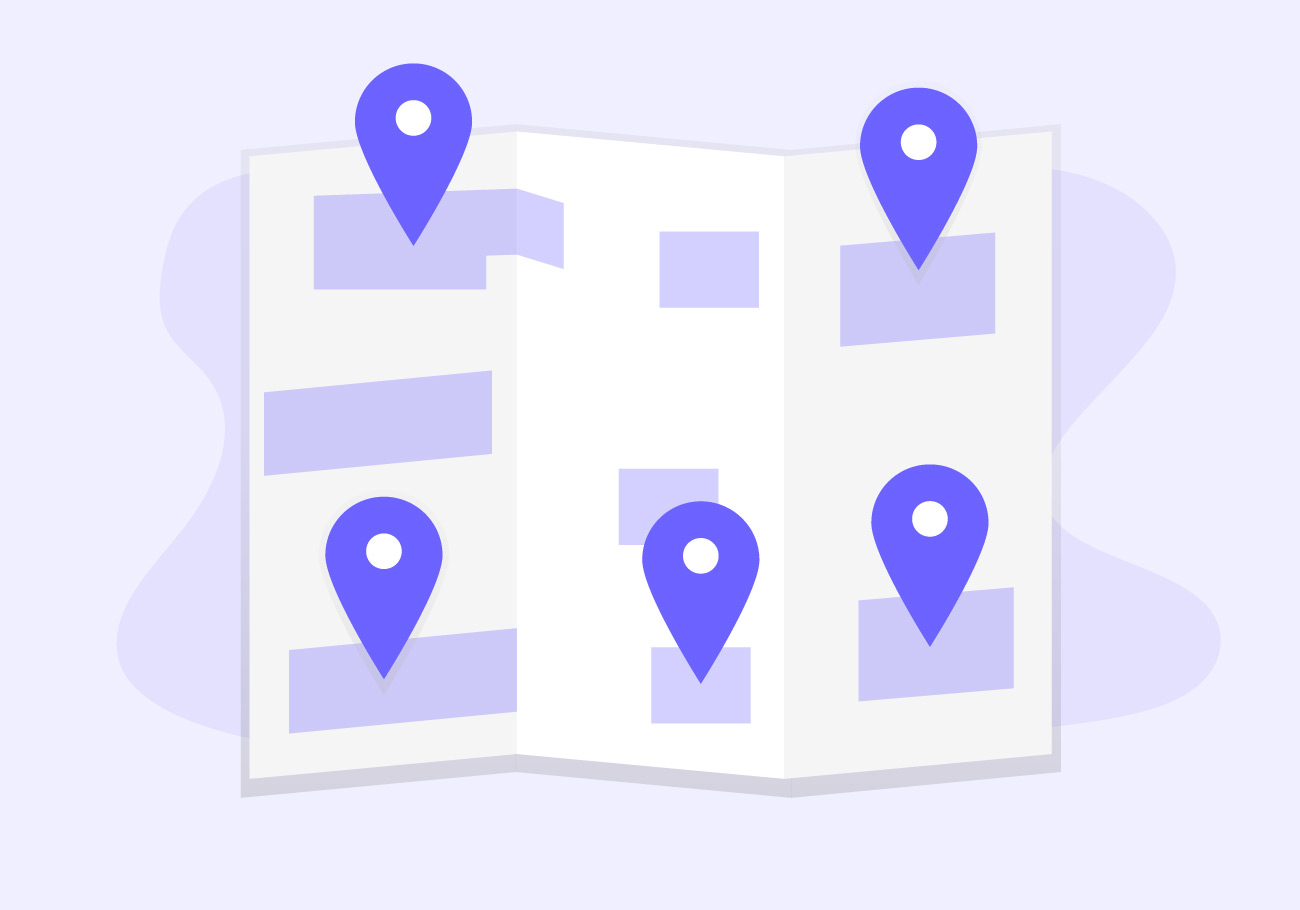 5+ Best Google Maps Plugins for Any Website
Imagine this: You're in your favorite city, the weather is ideal for walking, but you don't know what direction to take. All those small streets that look the same can trick you to the wrong road. Although exploring is all about the unknown, it can be frustrating at moments. If you're short on time and want to find one, particular touristic attraction, wandering around won't help. So, when you want to make the most of your travel, make sure you will have a helping hand in case of need. In this scenario, Google maps play a crucial role.
As the most famous web mapping service developed by Google, Google maps offer everything from street maps, 360 interactive panoramic views of streets, and real-time traffic conditions to route planning for traveling by foot, car, bicycle and air (in beta), or public transportation. To put it differently, Google maps help us find specific locations even if we're not familiar with its address. This can do wonders for your business as well.
So, if you run a design studio, advertising agency, any sort of shop or a restaurant, allowing your customers to easily find you can be game-changing. Luckily, with the help of Google maps plugin, people can save their time and navigate to your office without rambling around. Learn how to install WordPress plugin and have a look at our favorite Google maps plugins!
More Info
Qi Addons for Elementor now has a premium version that covers essential Google Map functionalities. Thus, it can be used as a WordPress Google Maps plugin.
This customizable tool, allows you to display locations using Google Maps in an intuitive and flexible way. Plus, you will be able to adjust map colors depending on your branding and website design. Additionally, you will be able to enable dragging, scroll, street view, full-screen style, or map type buttons – all with complete ease.
Features that make Qi Addons for Elementor the best Google maps plugin:
Full-screen style
Map type buttons
Street view
More Info
WP Google map plugin is packed with tons of options that will allow you to display responsive Google maps on pages, widgets and custom templates. The plugin is equipped with useful features designed to help you create a map in seconds. The free version of WP Google map plugin is made to help you not only add unlimited locations to your website but to assign multiple locations to a single map as well. This is especially useful if you run a pub, cafe or a restaurant with many locals around the city.
Apart from this, the plugin supports the street view, 45° imagery functionality, and map zoom option. Each of these options adds values to user experience. For example, thanks to street-view functionality, people will easily find the location of your business, which as a result can increase your sales, the number of visits or even lead to new collaborations.
Depending on your needs, set your map height and width or splay an info window message to any location. And, if for some reason, these options don't meet your needs, there is a Pro plugin version as well.
Features that make WP Google Map plugin the best Google maps plugin:
45° imagery functionality
Zoom map option
Street view
Easy customization
Multiple locations
More Info
WP Google maps comes with a free and premium set of options created for any type of WordPress website. This easy-to-use, flexible and powerful plugin is designed to help you integrate Google maps to your posts or pages. Whether you want to display the location of your office, show delivery areas of your restaurant, introduce your new pub, this plugin can be your favorite tool. The plugin integrates a bunch of elements particularly made to help you easily create and add your map.
Firstly, you can add polygons and routes to your map which will ease the navigation to your location. Secondly, there is a full-screen map functionality which makes the whole process more convenient. WP Google maps supports Google Maps street view and map widget functionality so your customers can enjoy every step on their way to you.
And, if this list of features doesn't meet your requirements, there is a pro option as well. Use it to create custom Google maps with high-quality markers containing locations, descriptions, images, categories, links, and directions.
Features that make WP Google Maps the best Google maps plugin:
Polygons and routes
Full-screen map functionality
Google street view supported
Widget functionality
Add descriptions, images, categories, links, directions
More Info
MapSVG is a WordPress map plugin and content manager. With it, you can create custom content and show it on a vector, image or Google maps.
Use it to extend the Google Maps functionality with its powerful features. You can also combine vector maps with Google Maps and change the default Google Maps look by importing thousands of map styles from SnazzyMaps into this WordPress map plugin to create amazing maps for your visitors.
Take advantage of the extensive SnazzyMaps repository. Pick one of the several thousands of map styles and improve Google Maps to look better on your website.
Features that make MapSVG the best Google maps plugin:
Easy to Use Customization Options for Google Maps
Interactive Overlays
Store Locator Functionality
Google Maps Features for Sales Reps and Real Estate Agents
Powerful Editing Tools to Customize a Map the Way You Want It to Look and Function
More Info
If you have to decide for one plugin that covers it all, have a look at Google Maps Easy. Equipped with all the essential options for creating Google maps, this plugin allows you to display Google map on your contact page, show the best routes, display the shortest way to your office, and much more. For example, you can share traffic, transit, and bicycling routes, since different people use different transport options. There is, as well, the possibility of adding alternate routes and route steps, so people from different parts of the city can benefit equally.
What is also great is you can draw specific figures and paths on the map to further customize it. For instance, you can add additional text, images, video or even email so your maps cover all the relevant information. The great thing is you will have versatile Google map styles at your disposal. Choose between a map with exposition slider or Map with Horizontal and Vertical slider.
Features that make Google Maps Easy the best Google maps plugin:
Unlimited number of map markers and locations
Map Markers with media description
Fully responsive
Google Maps and Markers Import and Export
Map with Social Share Buttons
Alternate routes and route steps
More Info
This easy-to-use and setup tool will save you tons of time. Firstly, Maps Widget for Google Maps uses the Google Maps Static Maps API which results in better loading speed. When it comes to features, this plugin covers all the necessities for creating professional Google maps with ease. After you adjust the map's width and height, choose the Google map type you prefer – road map, satellite map, terrain map, or hybrid map. Furthermore, you can select color schemes to fit your website's design style.
Choose between defaults, blue, bright, gowalla, gray, gray, mapbox, midnight, neon, refreshed, paper, and ultra-light. And if none of these options works for you, you can build your own Google map style – in PRO version only. Another benefit of this plugin is zoom functionality. It will definitely make the navigation a complete joy.
Features that make Maps Widget for Google Maps the best Google maps plugin:
Different Google map types
Various color schemes
Zoom functionality
Customizable options
More Info
Google Maps CP is on our list for a reason. If you want to insert Google maps to your website, with just a few clicks, use this plugin. Google Maps CP is capable of dealing with large volumes of dots or markers. Also, the location information can be defined by a physical address and point coordinates. The plugin offers several customization options. You can set everything from the width, height, margins, map type or language.
Moreover, you can enable or disable map controls, the number of points plotted on a Google map, as well as the class that will be assigned to the post when the mouse hovers over the marker associated with the post.
Features that make Google Maps CP the best Google maps plugin:
Markers customization
Display or hide the bubbles with markers information
Allows displaying a bubble opened by default
Based on Google Maps Javascript API Version 3
Allows embedding Google maps in multiple languages
Displays markers belonging to posts of the same categories
More Info
This is another Google map plugin that deserves attention. WP Google Map is fully customizable and covers a broad range of options so it's not surprising it's one of the most popular Google Maps plugins on WordPress. With the help of this tool, you can create fully responsive maps, without coding knowledge. What is also great is the fact you can use the maps in the single page, single post, sidebar, footer, etc.
WP Google Maps features a zoom option, too. Use it to provide user-friendly navigation through your Google map. Multiple language support can be another benefit to your business. No matter where you operate, easily adapt your Google maps to any language you want.
Features that make WP Google Map the best Google maps plugin:
User-friendly
Fully Customizable
Automatic Google Map location identification
Tested with other popular plugins
Super easy to use
Ability to change the zoom level (1-15)
You can set any height and width as you need
Google maps can be a game-changer for any type of business. Not only do they save customer's time, but they help you reach new clients easily. Fortunately, there are many professional Google maps plugins you can turn to. Find the one that fits your requirements and boost your online empire with complete joy.
We hope this article was helpful. If you liked it, feel free to check out some of these articles as well!