How to Set Up Elementor Anchor Links the Easy Way
Elementor anchor links are very easy to set up. What are they, though?
Simply put, an anchor link is a link which does not lead you off the page you are on, but instead to a different section of the page. They are especially useful for navigating long sections of text, and are often, for instance, used in tables of contents to take the readers to different headings.
So if you think your pages would benefit from this kind of on-page linking, and if you are using Elementor page builder, you are in luck. Your page editor (free version, too) has a special element perfectly fit for the purpose – the Menu Anchor element.
Let's Get Down To Business
To set up an Elementor anchor link, simply find the Menu Anchor element in Elementor's sidebar menu.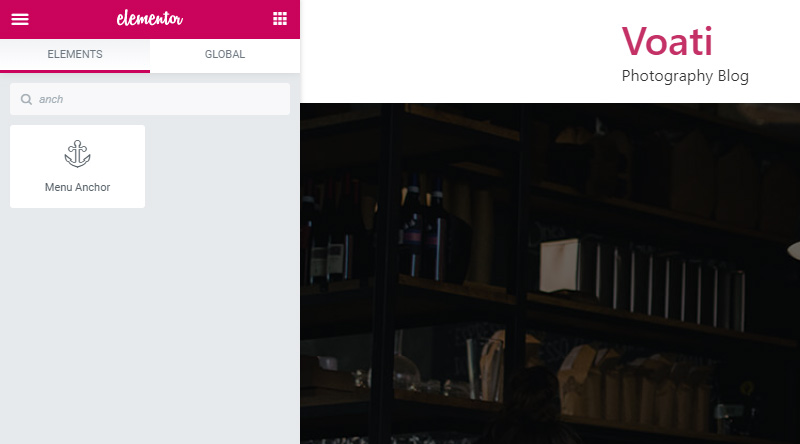 Next, you need to drag the element to where you want the link to lead. An anchor can be set up anywhere on the page. It will not be visible to users, but you will be able to find and configure it.
Once placed, name the anchor. An anchor can be named anything, provided that it is an unspaced combination of letters and digits. You may use upper or lower case. You may not use spaces, but dashes ( – ) and underscores ( _ ) are allowed. So, "anchor name" is not a valid anchor name, while "anchorname", "anchor-name", and "anchor_name" are.
What you then need to do is set up the anchor's link. Any element which can carry a link can link to the anchor: text, image, button, menu… While a regular link generally consists of a full URL, linking to an anchor looks a little different.
First, choose an element which you wish to link to the anchor. A link is set up in your chosen element's link field by inputting the anchor's name preceded by #, as in #anchorname, or, in the example below, #best. In the image below you can see what it looks like for a paragraph…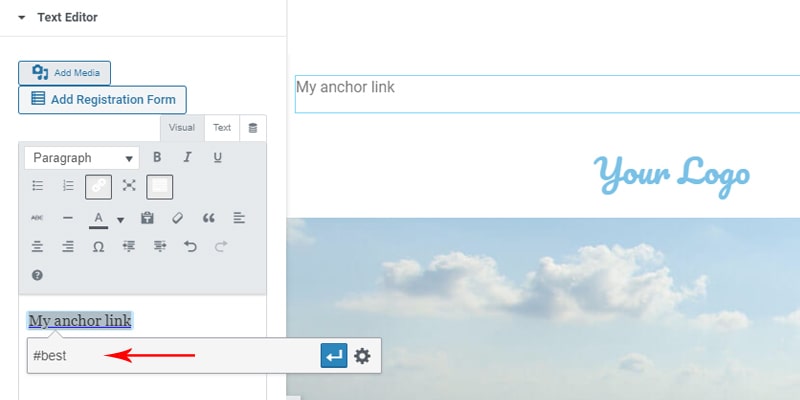 …and this is where you can see what it looks like for a button.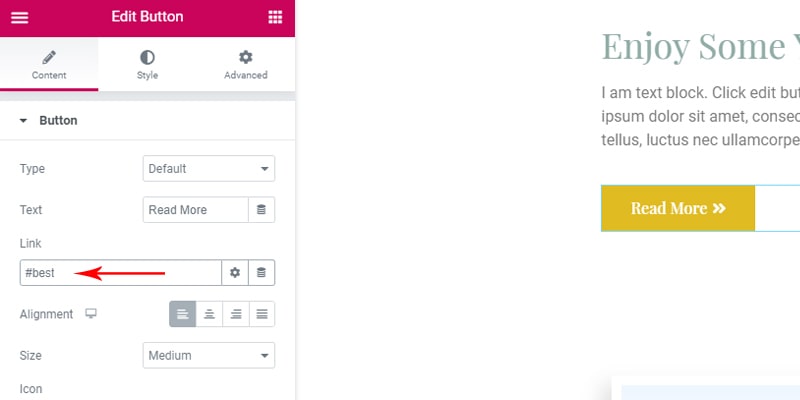 Not only does this simple and elegant function make your web page easily navigable, you can also use this function to point your visitors to where you want them to go, such as a newsletter subscription section, shop, or a map to your premises. With Elementor, setting up anchor links is visual and easy.
We hope this article was helpful. If you liked it, feel free to check out some of these articles as well!